About 2 billion passengers annually travel on flights, accounting for about 50% of all flights worldwide. Air transport technology is generating more than $ 200 billion in annual income and employing more than 3 million workers. That shows the importance of the aviation industry. Thorough technical skills and equipment are extremely important in every flight and are indispensable for the flight attendants.
The flight attendant is the face of both the flight in particular and the home country in general. Carrying an important mission, the airline uniform always shows pride, pride and is the first means of conveying feelings to travelers when experiencing their airline.
Structure - Utility features of Aviation Uniforms at Thu Huong
- Fabric for aviation uniforms: according to customers' requirements. Usually the protective uniforms at Thu Huong Fashion will apply depending on the costume style.
- Pants/vest/dress: khaki/kate fabric is a suitable choice. This is a fabric that many people prefer because of its durability, users will feel it less wrinkled, easy to wash and very good color retention.
- Ao dai: soft, thin silk/chiffon fabric creates a charm for people wearing ao dai.
- Color: according to the customer's order, it is suitable with the message and meaning of the airline.
- Form sewing standard, fit to the model and body according to exact measurements.
- The thread is even, sure to ensure sophistication, harmony and durability for the outfit.
- Costumes create a sense of comfort and confidence for the wearer.
Value to customers
- Bring comfort and confidence to users.
- Show professionalism with uniform outfit for staff.
- Conveying feelings, costume meaning to passengers in flight.
- Contribute to creating the airline's brand.
Objects of use
- Pilots, flight attendants.
- Ground staff.
- Ticket inspector.
- Flight instructor.
- Air traffic officer.
- Aviation news announcement staff.
Contact Thu Huong Fashion for advice, receive direct garment production according to customer requirements.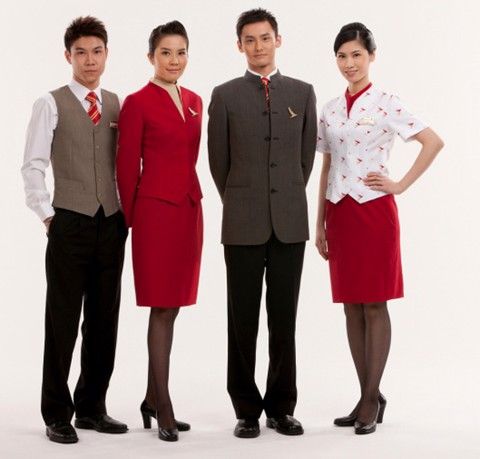 There are no videos for this product yet.