Each bank will have its own uniform, this is considered an effective tool to promote and spread its brand to its partners and customers.
Structure - Utility Features Products for Bank Uniforms at Thu Huong
- Materials of products customers can choose from a variety of materials as well as colors: Khaki, Cotton, Kate ... providing high comfort.
- Fabric surface is soft, absorbs sweat well, and has high elasticity.
- With delicate cuts, sharp and meticulous seams keep the standard form. Especially the delicate glass lines that conceal the shortcomings on the body enhance the figure without breaking the form structure of the outfit.
- Very good color fastness, no worry about sagging after repeated washing, less dirt, easy and convenient to wash.
- The design of the uniform is quite serious and standard.
Value to customers
- Showing elegance, elegance and professionalism to the bank staff.
- Create relaxation, dispel fatigue, daily work pressure. At the same time, it helps increase employee confidence when wearing and interacting with customers.
- Create a friendly image, show professionalism and increase brand value.
The Bank uniform product at Thu Huong is full of quality testing documents according to the current regulations of the Vietnamese government.
With many years of experience in the manufacturing industry, designing bank uniform patterns for many companies and businesses. Thu Huong Fashion always brings quality uniforms, the most prestigious with good, durable fabric, sharp seam, designed according to customer requirements.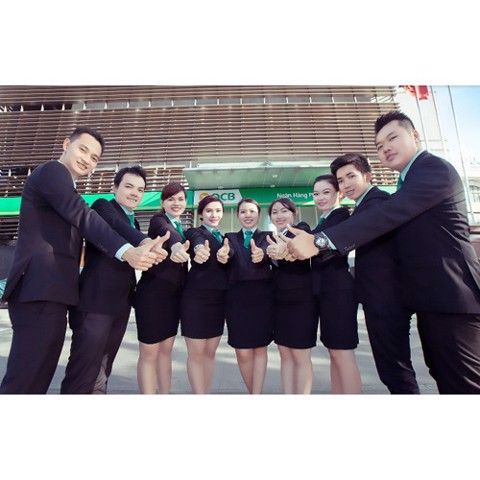 There are no videos for this product yet.