With the epidemic progressing complicatedly from the beginning of 2020 up to now, the government has always enhanced preventive measures in the community, especially the sense of self-protection and self-protection.
In addition to the mask products that are favored by the people because of their convenience, the need to use the shield disposable medical gown is also becoming more popular and urgent than ever. In particular, all private to state hospitals are required to equip their staff and patients with all kinds of medical protective equipment.
Structure - Utility Features Medical Protective Products in Thu Huong
- Made of non-woven fabric, effective against dust, water, and good osmosis.
- Resistance to static electricity, ultraviolet rays, and waterproofing
- Designed spacious, beautiful, suitable for everyone and does not cause any influence in the working process
- Not affected by microorganisms, fungi, bacteria, non-allergic to the skin, friendly with the environment
- Fabric material is thin, but very durable and not easily torn. It is also easy to put in, with high ventilation. Although carrying continuously for many hours still feels comfortable and does not cause discomfort for the user.
- Non-woven fabric quickly decomposes, and does not affect the environment and health.
Value to users
Absolutely protect users from the invasion of viruses, bacteria, toxic gases and chemicals
- Prevent epidemics by preventing the penetration of virus-containing fluids and saliva into the respiratory system thanks to its super-tight design, optimally protecting the whole body.
- The sleeve has a slim design, which limits the penetration of harmful substances, polluted smoke, dust, bacteria, viruses, ... into the body. This is a plus point to help protect maximum health for users.
- Create peace of mind for the wearer when going out, passing through the epidemic area, contacting crowds and effectively avoiding the spread of diseases.
Objects of use
- Medical staff, preventive medicine
- People on anti-epidemic duty, people in direct contact with pathogens, or entering an outbreak.
- People use it when moving through the epidemic area, where many people gather such as airports, stations, trains, hospitals.
- Staffs in pharmaceutical factories
Product information
- Material: PP + PE
- Weight: 60 g (+ - 3 g)
- Color: White
- Sleeve Design: Long straight sleeves
- Liquid resistance: Medium
- Type: Use flexible elastic straps, waistband, velcro collar with lanyard
- Packing: 1 robe / 150 robes plastic bag / 40HC carton load 540 cartons
Product Medical Protective Equipment in Thu Huong has all the quality testing documents in accordance with current regulations of the Vietnamese government.
Thu Huong always confidently brings customers the top quality and safe medical protective products on the market.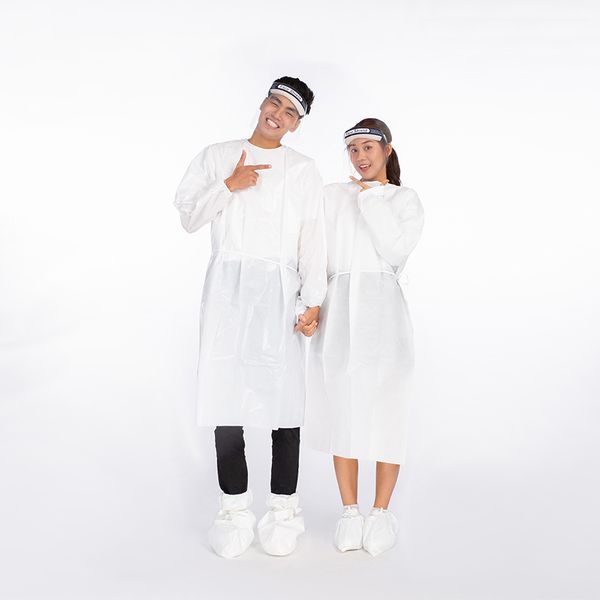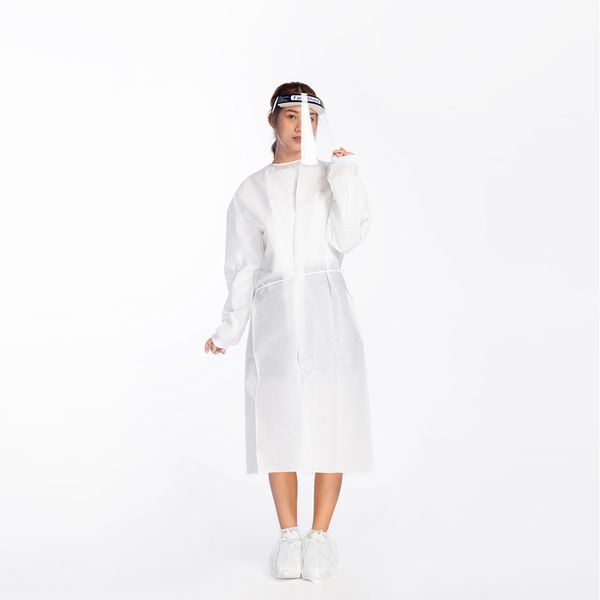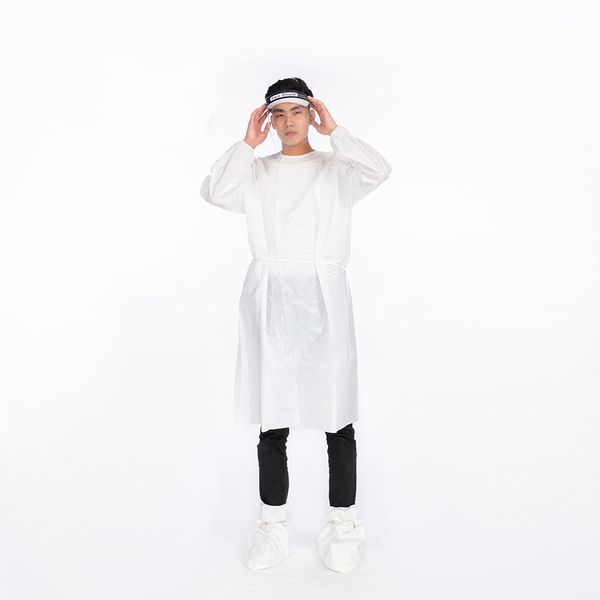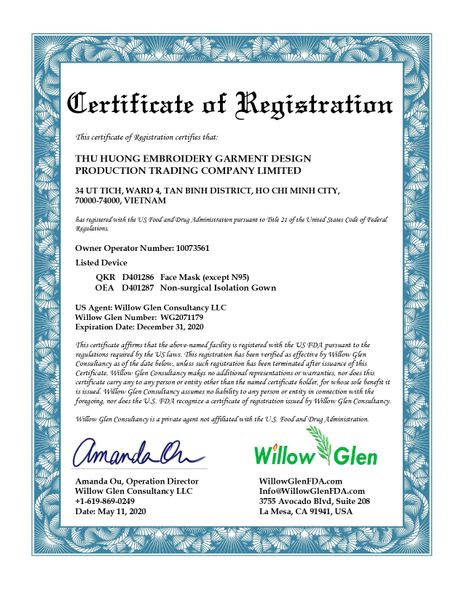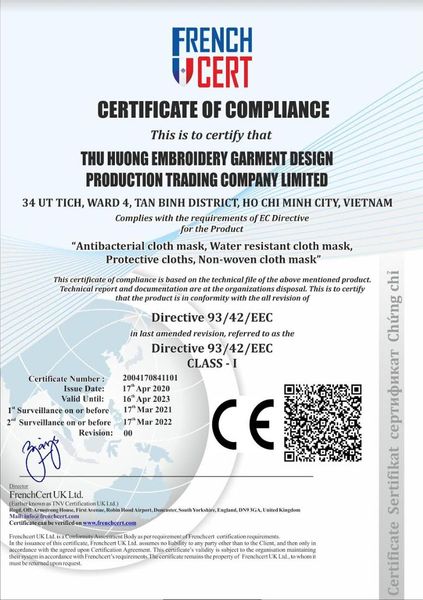 There are no videos for this product yet.