In each of our lives, apart from our breath and everything to do with our bodies, we may be working throughout our whole life. Whether working in the form of brain or manual labor, occupational safety is what we always put first priority, especially manual labor always has many hidden risks.
For specific fields such as chemicals, construction, environmental sanitation, and medical staff, protective uniforms are the most necessary equipment to help workers work safely and conveniently.
Structure - Utility features of Workwear Uniforms at Thu Huong
In addition to the protection of workers, protective uniforms are also focused on the matter of materials because in different environments, the material will have different effects to help protect workers. convenient for work.
- Made with high quality Italian, American and Japanese khaki / kate fabric.
- The seams are very sure to ensure the safety of workers.
- Good resistance to dust, sweat, and heat, so it doesn't get ruffled over time and feels cool.
- Resistance to electrostatic, ultraviolet rays.
- The design is spacious, beautiful, suitable for everyone and does not cause any influence in the working process.
- Fabric material is very durable and does not tear easily. Easy to carry, with high ventilation. Although carrying continuously for many hours still feels comfortable and does not cause discomfort for the user.
- About uniform color: According to customer demand ordered. But usually the protective uniforms at Thu Huong Fashion will coordinate with the concept / color tone:
- Highlights / Glow: For easy identification and safety, especially workers working at night, crowded or in poorly lit places.
- Dark color: Avoid getting dirty, old, help employees more confidence when wearing protective clothing.
Value to the user
- Minimize the outside impact, the penetration by dust, reduce the effects of harmful substances on workers.
- Bring comfort, coolness for users.
- Show professionalism with uniform outfits for employees.
- Protective work clothes help ensure the lives and health of workers, thereby stimulating their ability to work.
Objects of use
- Suitable for engineers, maintenance staff, technical specialists, office blocks, production operators, workers, construction supervisors ...
- Workers are exposed to dangerous and toxic factors.
Contact Thu Huong Fashion for advice, receive direct garment production according to customer requirements.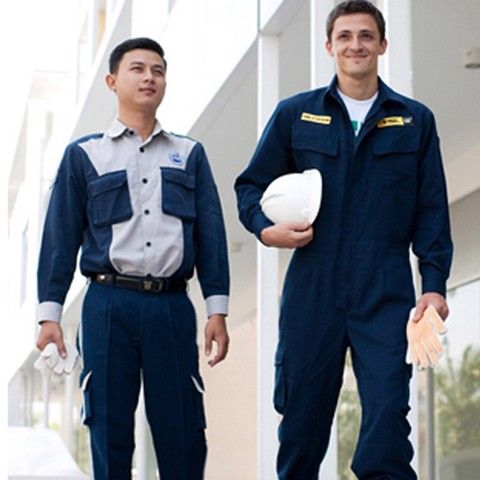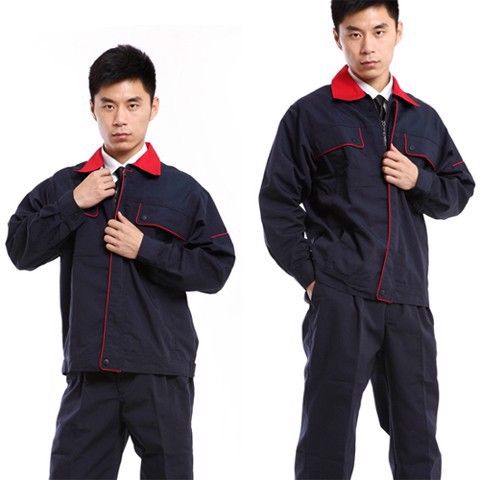 There are no videos for this product yet.