RESTAURANT AND HOTEL UNIFORM 01
|
When we come to the hotel restaurant, we often have the first impression with the staff wearing professional and beautiful uniforms. The uniforms contribute to the value and face of the hotel restaurant.
When choosing to use a hotel restaurant uniform should note:
- Appropriateness is a top factor. You need to note what type of service of a restaurant or hotel is, then choose the appropriate hotel and restaurant uniform. With restaurants, clean and elegant elements are always oriented. Accordingly, from the style to the color, it should be selected for the best match.
- To show the class, luxury and value of a good hotel restaurant, it is impossible to ignore the quality of uniforms because this is a direct contact with customers.
Structure - Utility features of Thu Huong Hotel Restaurant Uniform
- Made from good fabric for the user to feel comfortable, most comfortable, in accordance with the needs of customers.
- Standard design form. Luxurious, elegant design, delicate seam, combination of brand-appropriate colors to bring about seriousness and seriousness, the material is cool, sweat-absorbing, non-creasing, high color fastness.
- Logo is designed and printed according to customer needs such as computerized embroidery, water-based silk screen printing, decal printing, flexible silk screen printing, high printing, digital printing ...
Value to customers
- Bring comfort and confidence to users.
- Show professionalism with uniform outfit for the staff.
- Conveying the feelings and meaning of costumes to customers.
- Contribute to creating the brand.
Objects of use
- Chef
- Receptionist
- Waiters
- Housekeeper
- Protect
- Room staff
- Bartender
Contact Thu Huong Fashion for advice, receive direct garment production according to customer requirements.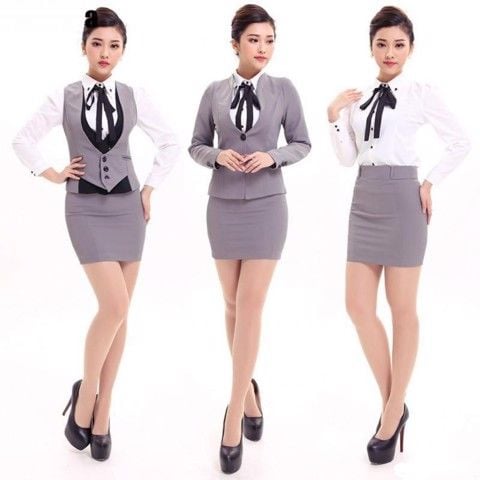 There are no videos for this product yet.