Learning is important to today's children. Many parents do not regret investing in school, books, ... for their children. And in it, school uniforms are indispensable, children wear every day to school, skin in direct contact with clothes.
With obvious influences on children's health, school uniforms need to be of good quality. How to choose a good quality uniform has the following important criteria:
- Materials from natural fibers such as cotton and linen are airy, do not produce much color and are woven with anti-wrinkle fibers to prevent dirt. To save time to prepare for school, less wrinkles, easy ironing, easy to clean ...
- Spacious and comfortable with elastic backs, increases and decreases, study is not restricted, making children uncomfortable and distracting. School outfits need to have good shape and quality, surely needle stitches will be a safe choice for children to rest assured to move.
- Form to suit the weight and age of the child. Uniforms should be designed politely and beautifully, diverse designs each year but still retain the general regulations of the school uniforms required by the school.
Structure - Utility features of Thu Huong SCHOOL UNIFORM
- The shirt is made of genuine fabrics of kate ford, kate silk, khaki, USA cans, with guaranteed quality, high durability, very few wrinkles and no ruffles.
- The seam is sharp, meticulous and the thread density is thick and firm. The school uniform is designed in distinctive colors and embroidered with the school logo on request.
- Diverse designs, suitable to the requirements of customers and the school.
Value to customers
- Less wrinkles, can be machine washed every day
- Comfortable form for children to exercise at school
- Absorb sweat while running and jumping
- Cool soft material
- Has good elasticity
- No color sticking to the skin
- Not ruffled, itchy
- Natural fiber
- Product information (not yet available)
Contact Thu Huong Fashion for advice, receive direct garment production according to customer requirements.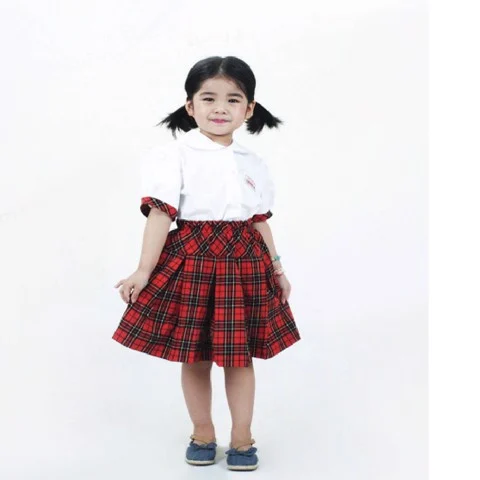 There are no videos for this product yet.